William Street Redevelopment
This project includes the refurbishment and repurposing of three small-scale structures located in the heart of Northbridge. The initiative is part of a medium term development scenario for the site that continues the MRA's highly successful urban renewal project on William Street.
The three buildings formed part of a land sale that included detailed requirements for prospective developers. These conditions have ensured that the short-term development of the site contributes to the ongoing revival of Northbridge as a leisure and entertainment precinct.
The concept for the redevelopment works is a 'loose fit' and casual making good of what is in reality a humble but charming cluster of early twentieth century commercial and residential buildings. The creation of useful and attractive external spaces as well as readily let-able 'f+b' tenancy spaces has translated into an attractive and interesting small scale urban renewal model for Perth.


Before the redevelopment (Image courtesy of Google maps)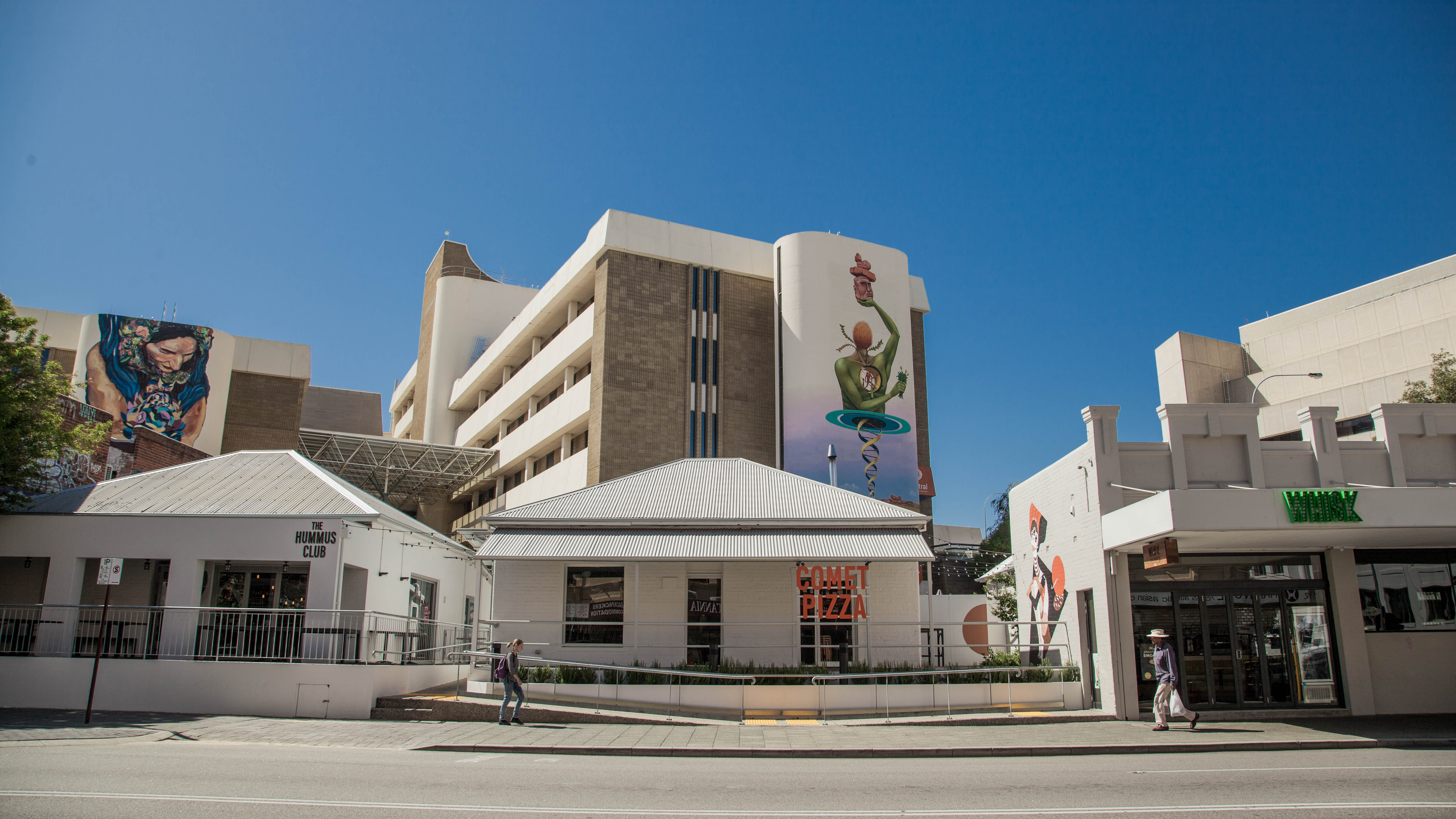 After the redevelopment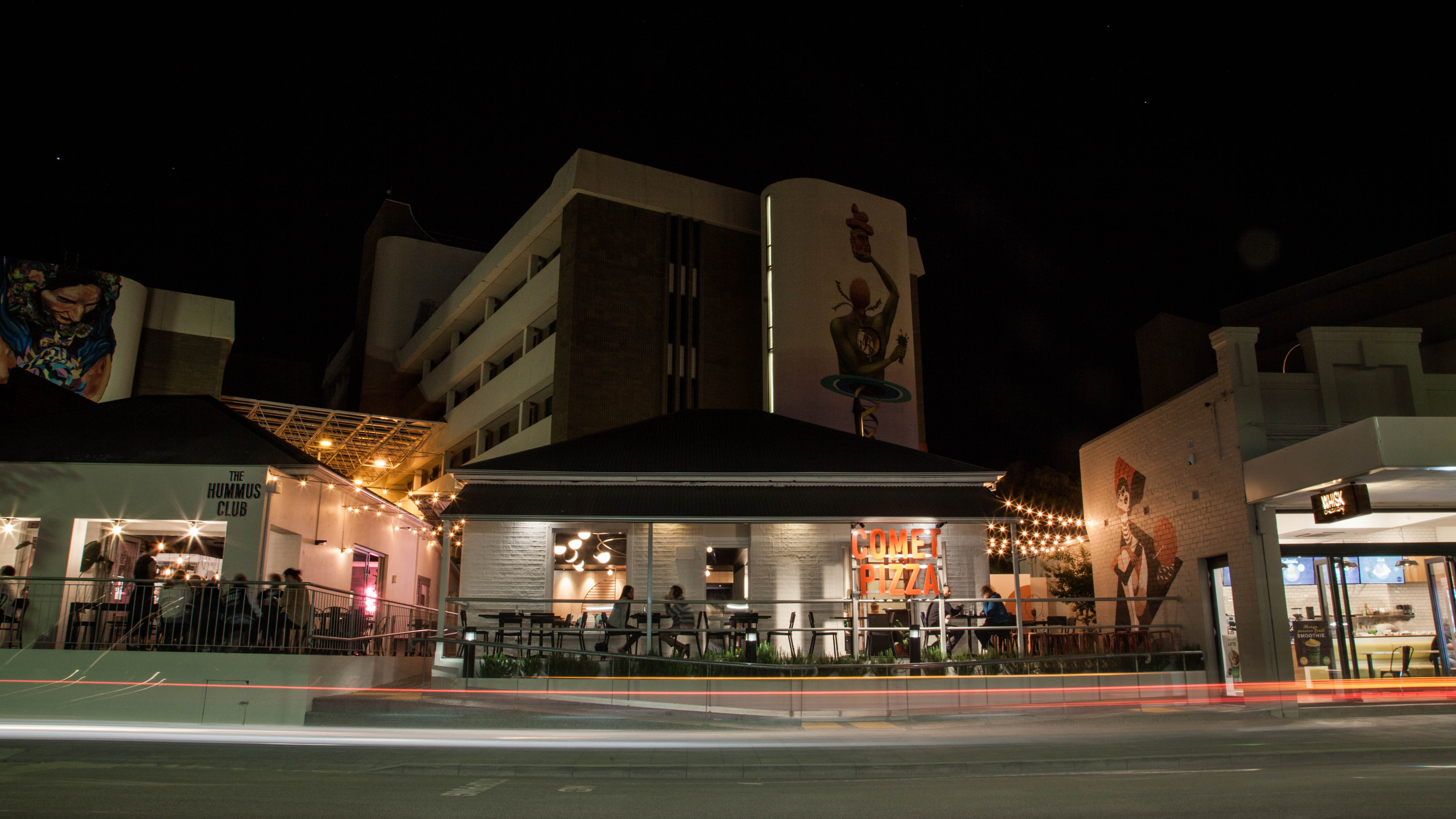 And the redevelopment coming to life at night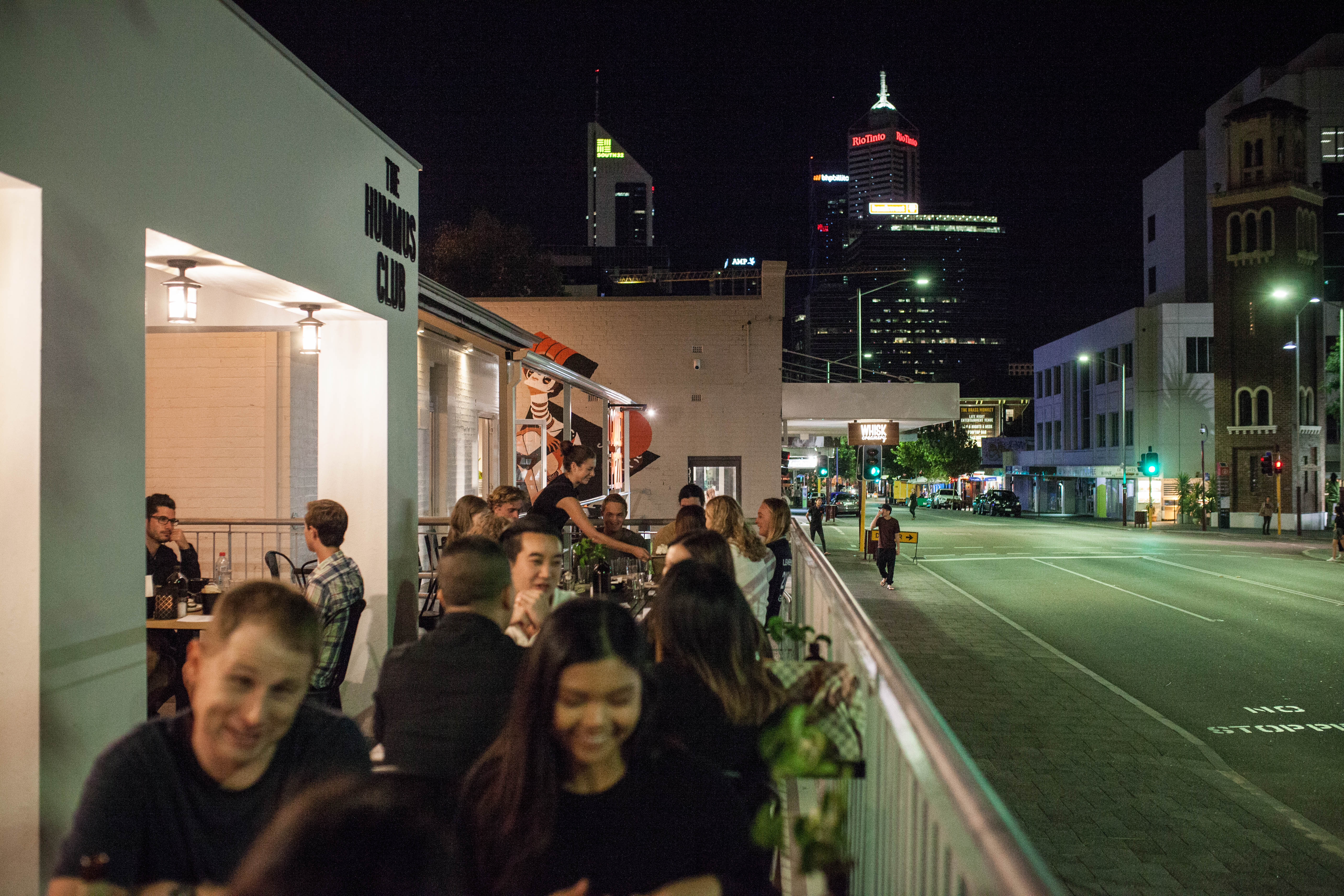 A buzzing hummus club in full swing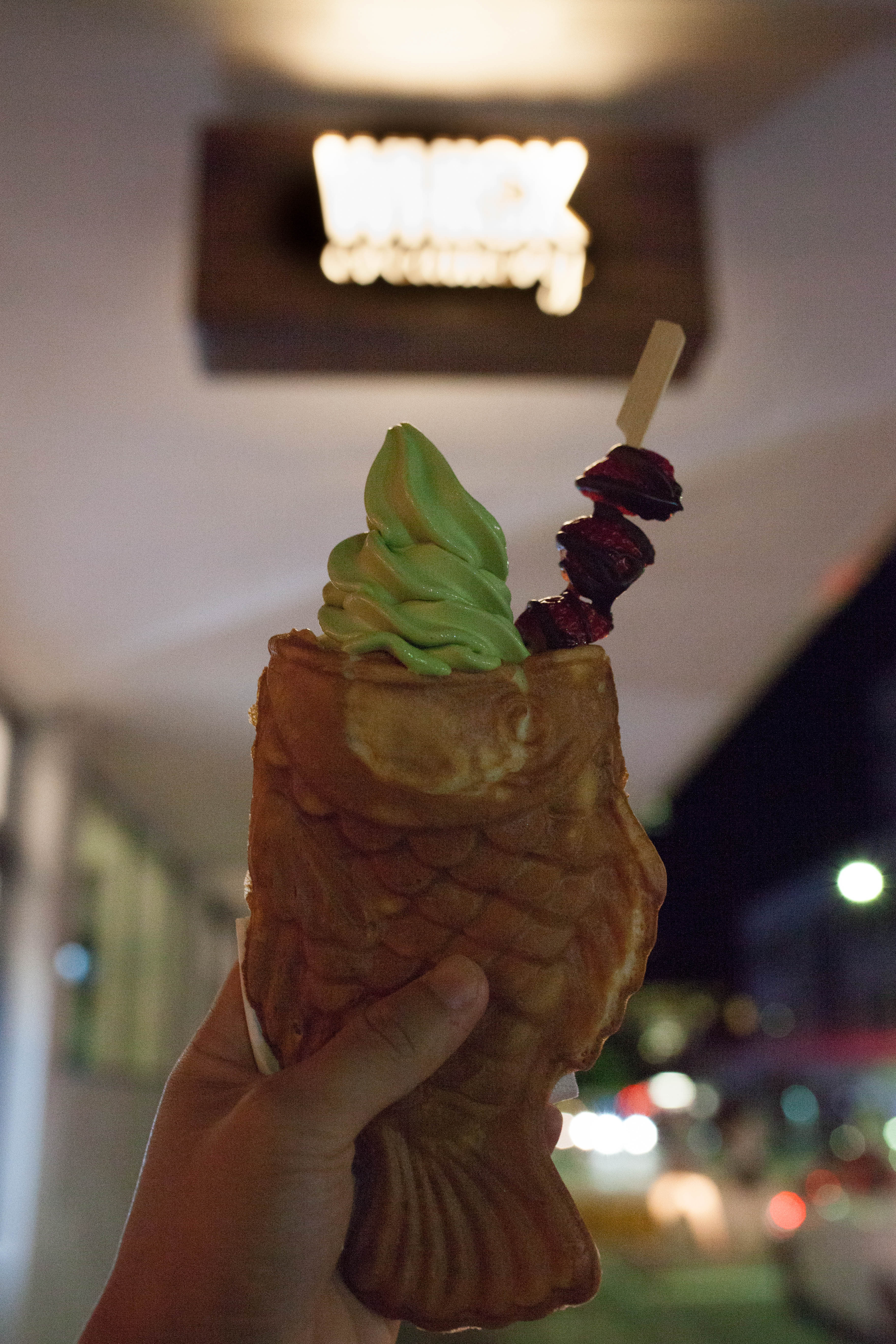 Whisk Creamery Signage + Taiyaki, or fish shaped ice cream