Koorden Sculptures in Kings Square
Progress Report
Kings Square Development, Perth
Chaney Architecture is working with Noongar painter Rod Garlett and sculptor Richie Kuhaupt on a permanent sculpture installation for Wellington Gardens in the heart of the Kings Square development.
Our consortium was awarded the project after a two stage competitive tender process coordinated by Artsource.
Chaney Architecture recently submitted the Design Development report for the project on behalf of our project partners. The plaster study model for the six 2.2m high bronze figures is being progressed by Richie Kuhaupt. Representative body marking patterns developed by Rod Garlett will distinguish the six figures. (Rod has prepared a series of research and design development works that will inform the body markings patterns on the final sculptures.)
The design development process includes an ongoing consultation process coordinated by appointed Noongar advisors Carol Innes and Barry Maguire. We are indebted to Carol and Barry for their advice and good counsel, and to the Noongar elders for their support and insights.
We are impressed and moved by the significance that this initiative has for the Noongar elders engaged in the consultation process. Congratulations to Artsource and the project proponents and sponsors for having the insight and inspiration to commission a major artwork that is being led by a Noongar artist and will celebrate a rich and living Aboriginal culture in the heart of Perth's CBD.
As Rod Garlett has plainly put it, the creation of a major Noongar urban art installation in the city is long overdue. It is another step in the repositioning of Noongar culture and heritage into the centre of the contemporary city and our understanding and experience of south-west Australia.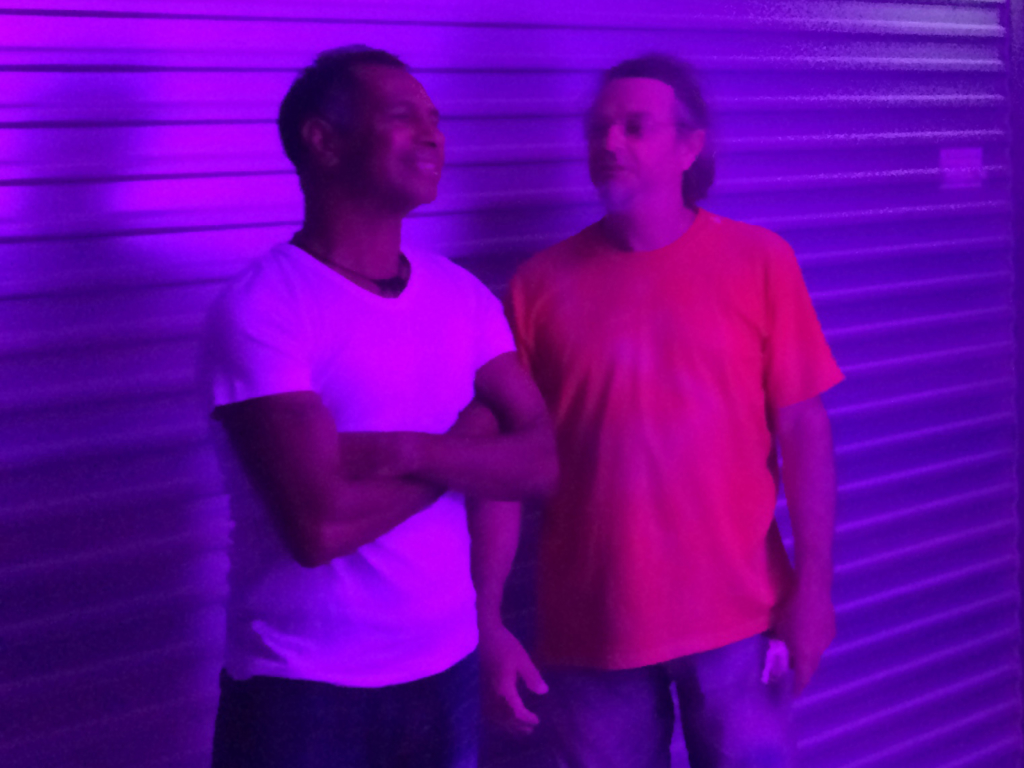 Artists Rod Garlett and Richie Kuhaupt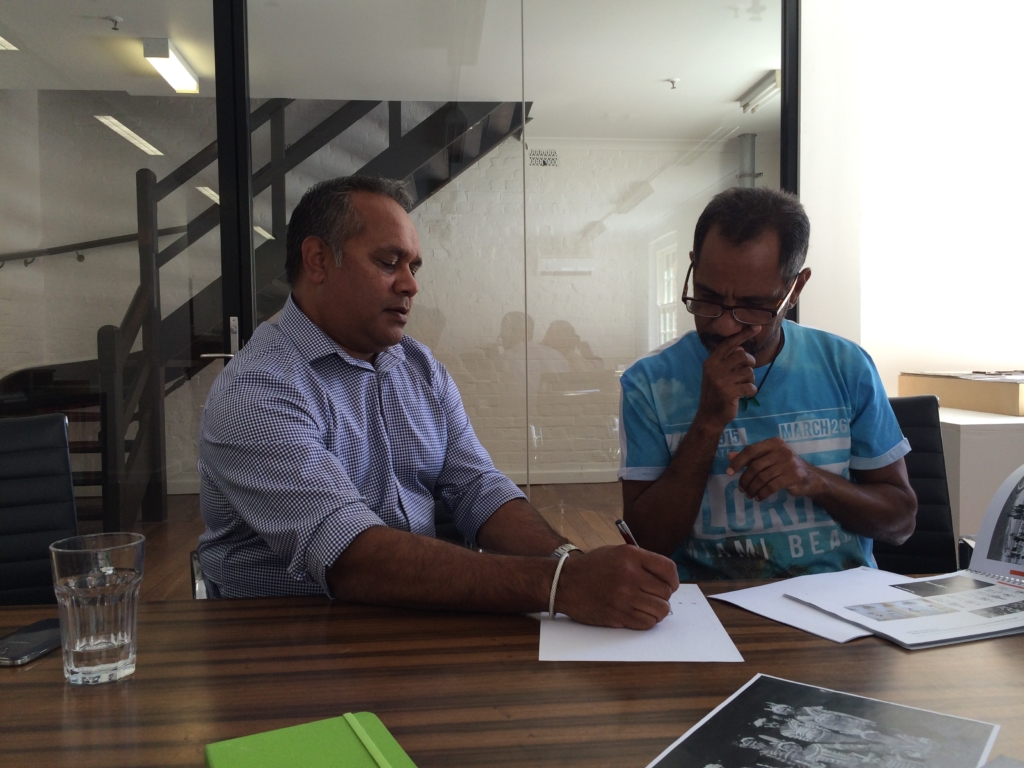 Barry Maguire and Rod Garlett